VolHedge is an Options Greek Management Tool. It is very important tool for all options traders to handle real time risk and maximize returns.
GET FREE 7 DAYS TRIAL NOW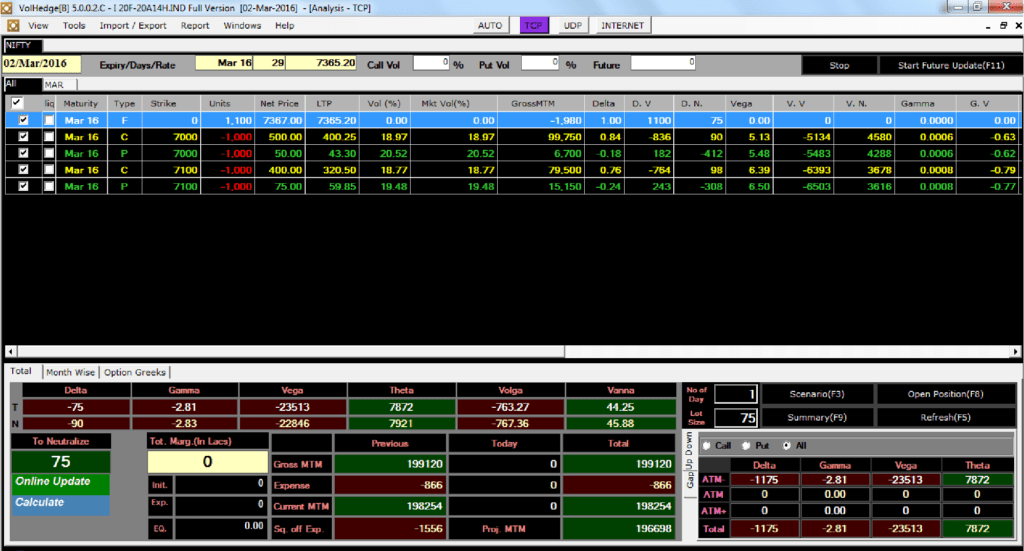 The analysis screen helps to analyse portfolio of Option in terms of Greeks and volatility and profitability. 
Scenario analysis window predicts portfolio payoff and Greeks with respect to changes in Spot, Volatility and Time.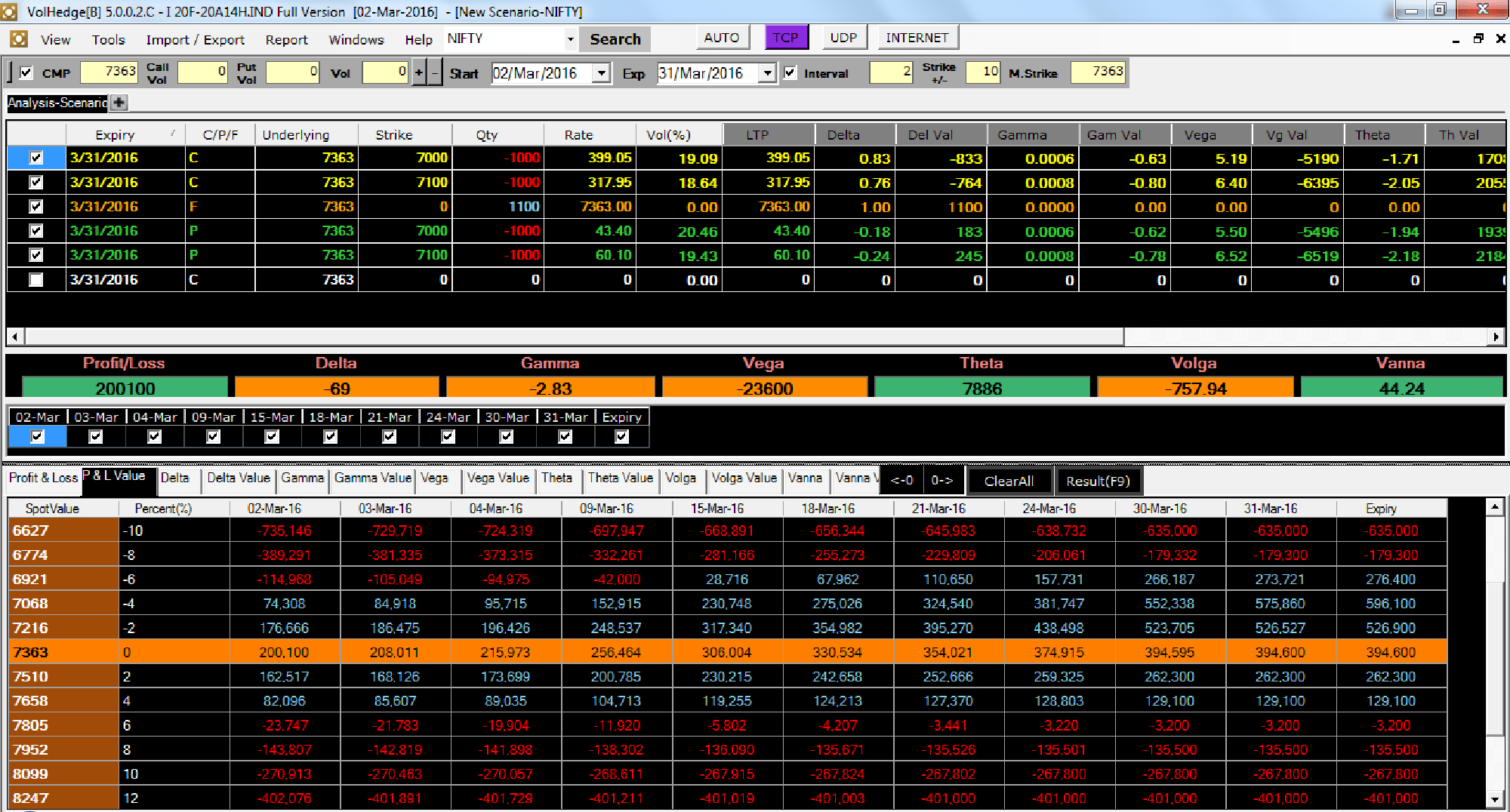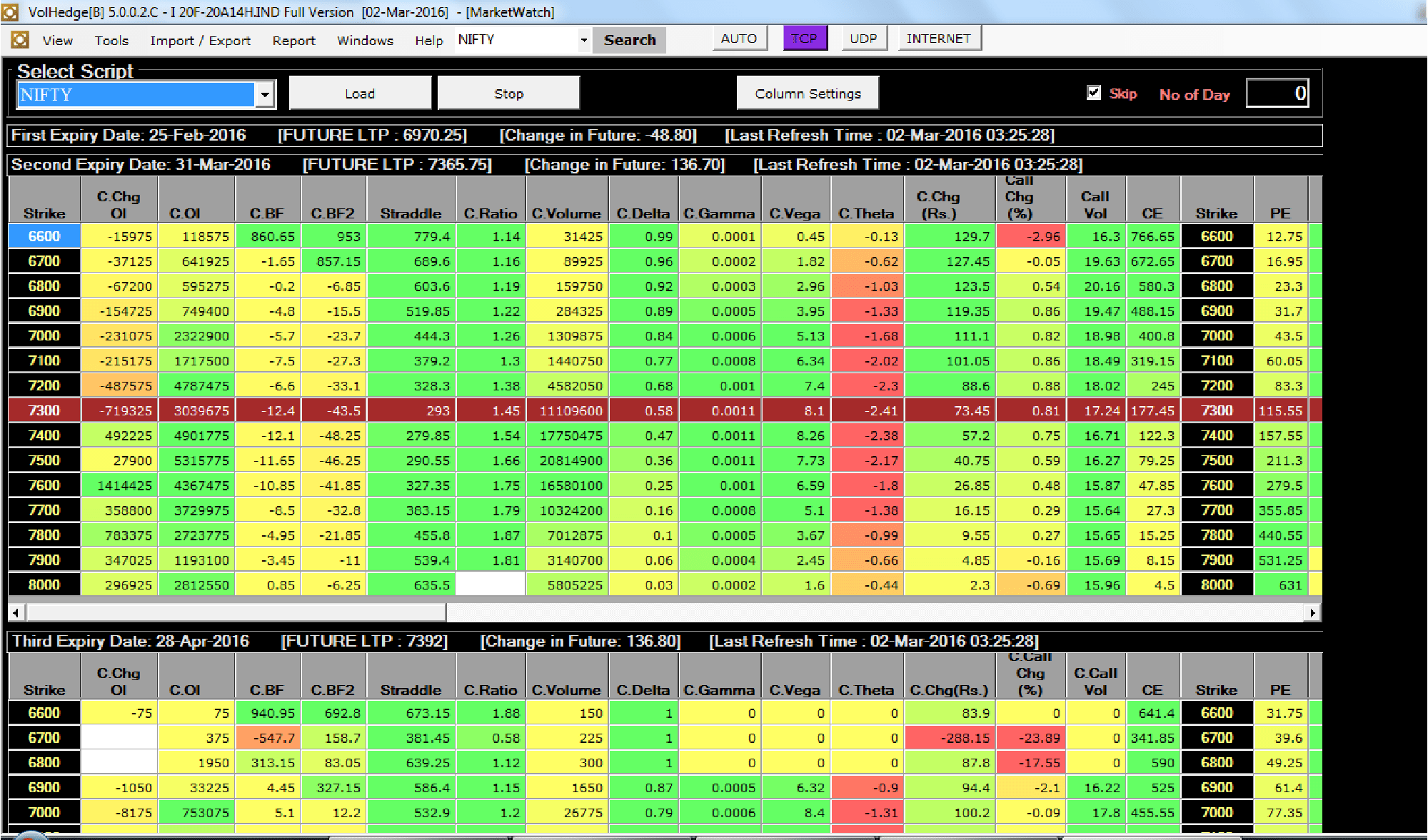 Market Watch of VolHedge application includes many strategies which are running in current market trends.
Options Strategy Simulator
You can simulate your strategy and can view profit and loss on different scenarios and combinations.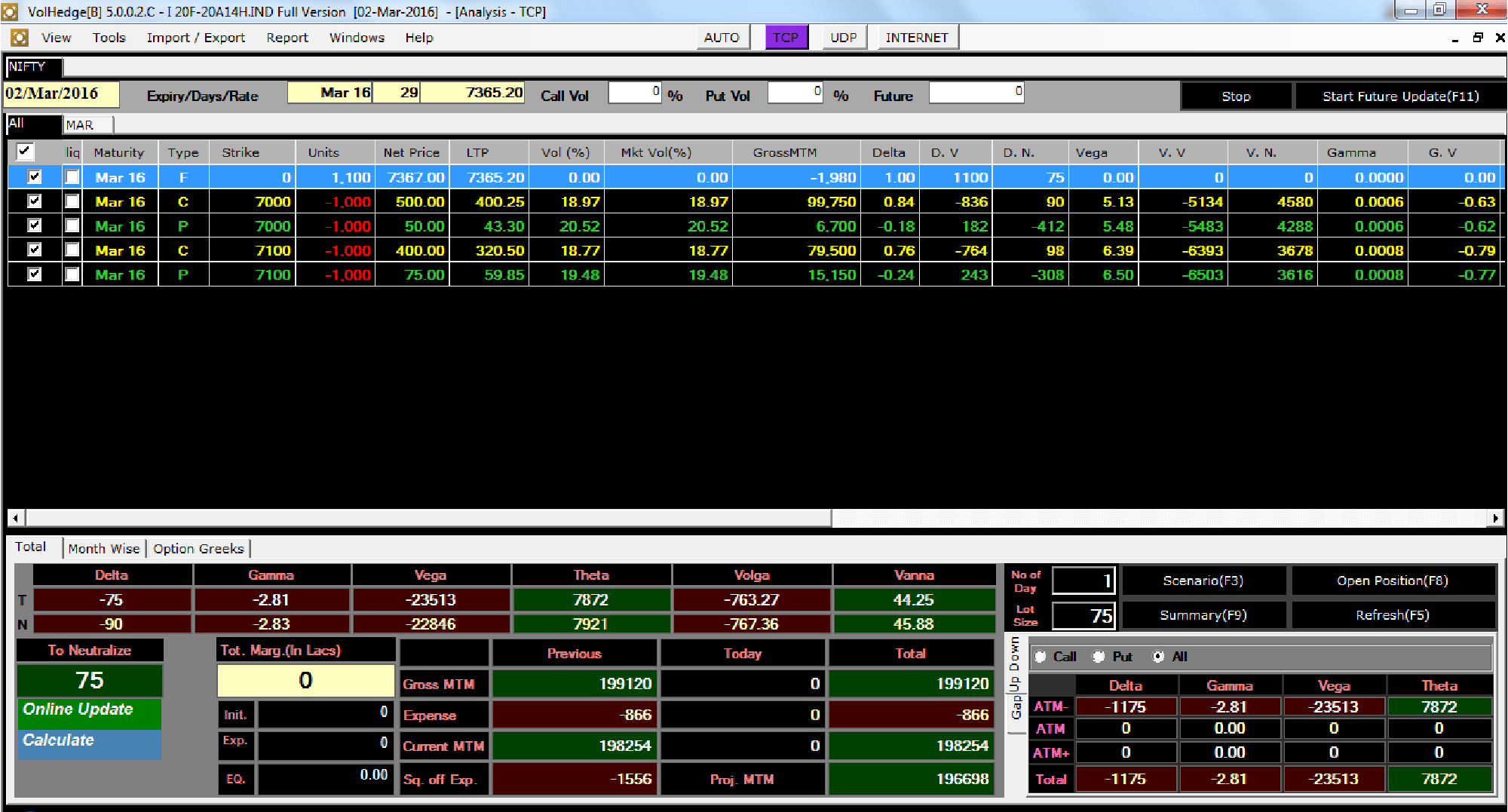 Start your 7 Days Free trial
VolHedge Works as Your Trading Companion
Easy to Use
Reliable
Fast & Accurate
Live Data
Risk Control
Alert Entries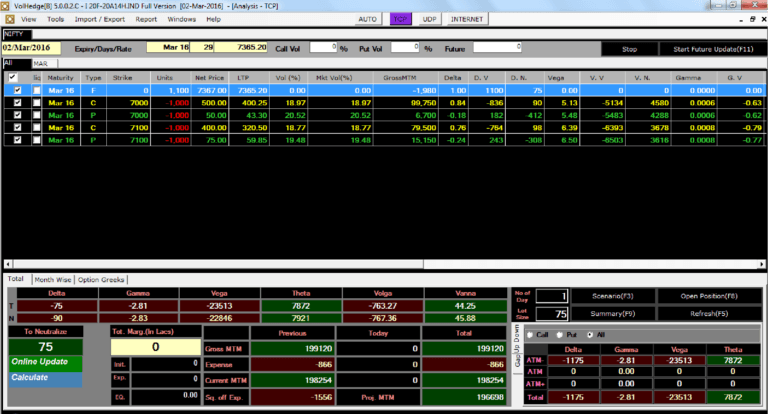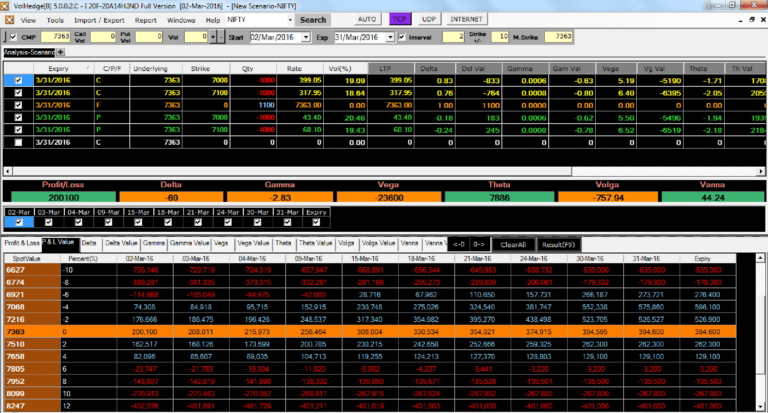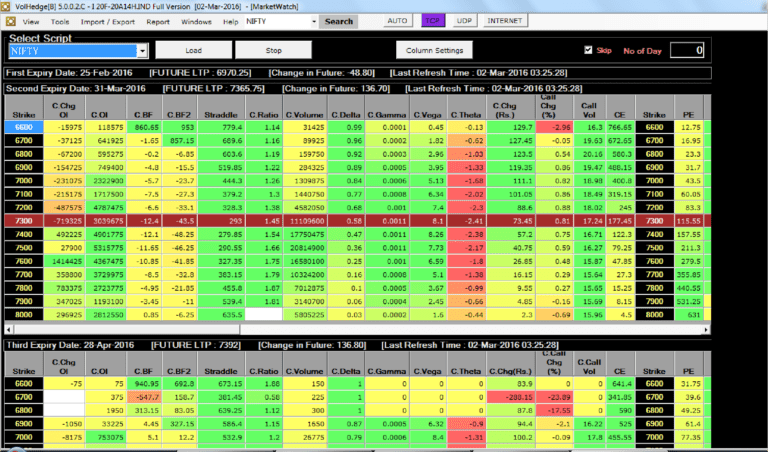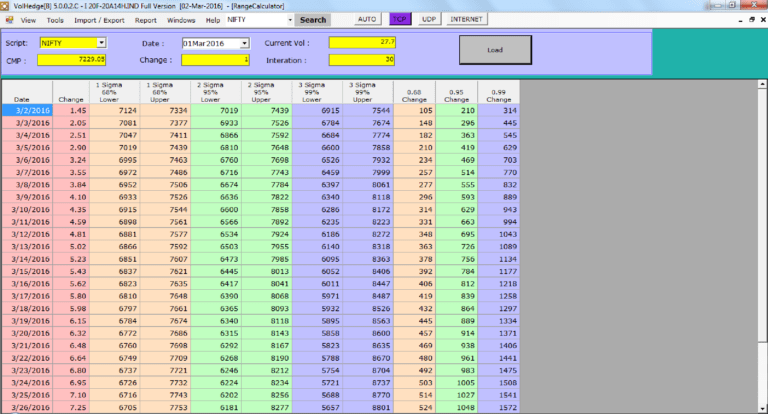 Start your 7 Days Free trial
Outright

Rs.

23600

20% AMC From 2nd Year

AMC
Outright+

Rs.

48200

Real Time for 1 Year

Datafeed

20% AMC From 2nd Year

AMC
Already Purchased on Outright?