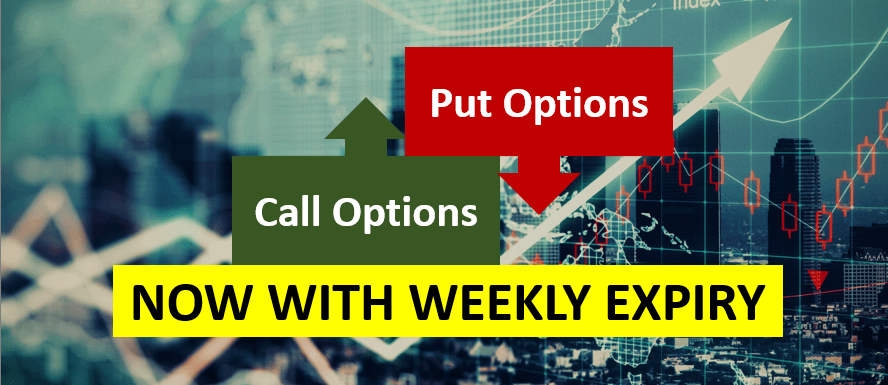 From 11th Feb, we will be armored with one more weekly options – Weekly options in Nifty. Much awaited by traders!! Looking at the success of Banknifty weekly options, it was pretty much desirable for NSE to introduce weekly options in Nifty. It will be advantageous – a lot – for option buyers as well as sellers.
Contract Specifications
Nifty weekly options will have identical contract specifications as Banknifty weekly option:
Options Series -> 7 weekly & 3 monthly
Futures Series -> 3 Monthly
Expiry -> Every Thursday
Advantages:
Ever since the introduction of weekly options in India, we have found very high participation for investors and traders in weekly options. It has been the flavor of trading since its inception. So let's look at some of the advantages of weekly options.
Trade your view with low premium: Weekly premiums will be pretty lower than monthly premiums. If you have a fast short term view, at a low premium you can trade your view by buying low premiums.
More choices to Hedgers: Hedgers can now match their hedging requirements with more expiries at their discretion. This will over all reduce their hedging cost.
More spreads to trade: Traders trading calendar spreads will have gala time. More expiries offers more spread to trade.
Faster option decay – good for sellers: Nobody is happier than options writer when it comes to weekly expiry in options. High Theta decay now available – 4 times in a month.
We at Finideas, are very excited for Nifty weekly and we believe it will be great for all players in the exchange.